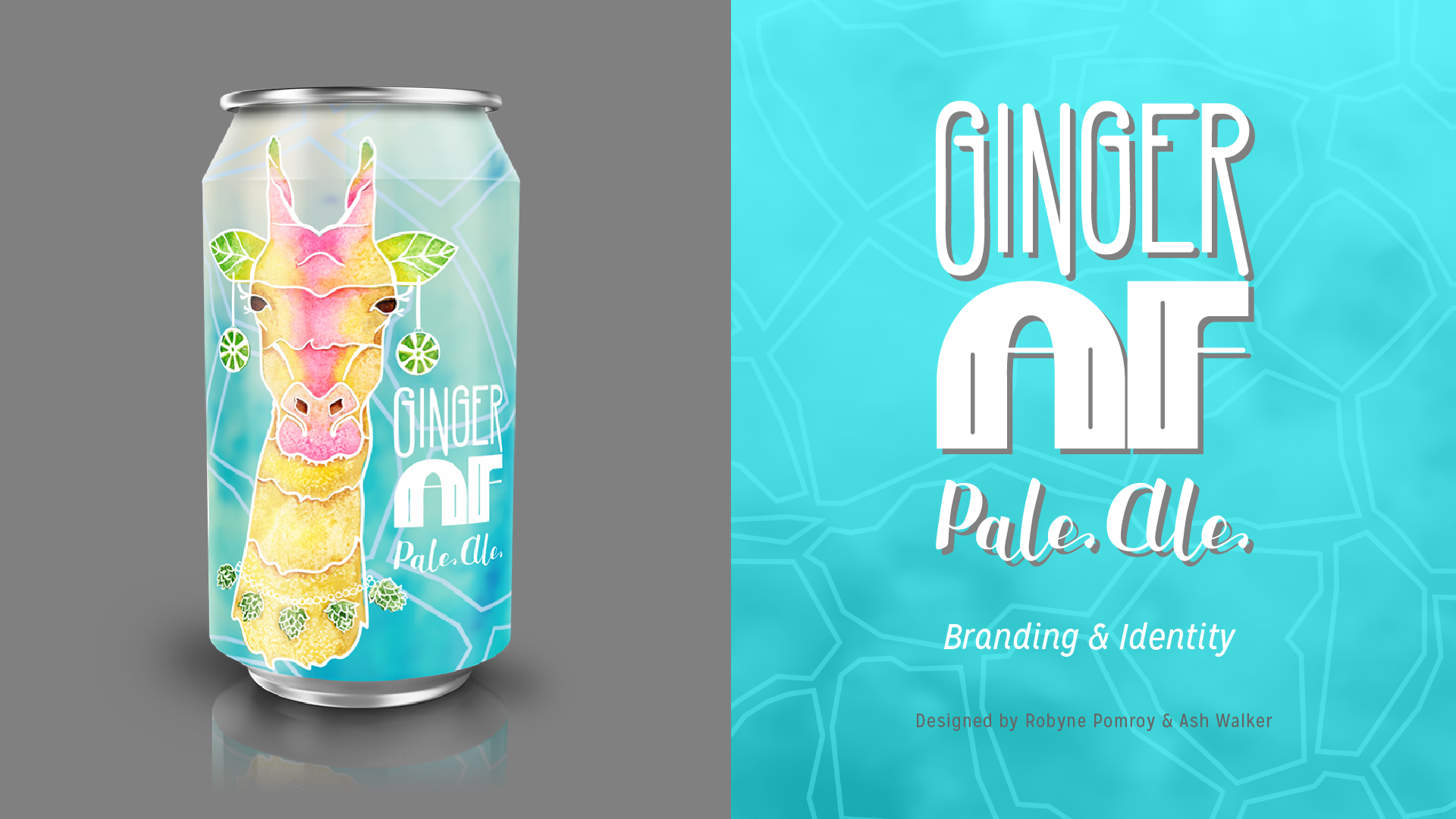 GingerAF is a collaborative branding and identity project by Robyne Pomroy and Ash Walker in response to a delicious organic ginger pale ale brewed by Patrick Scherer at Hive Brewery.   
The
2018 AIGA Charlotte and NoDa Brewing's Beer and Branding Competition
, challenged independent brewers and designers to come together to create their best work in response to a secret ingredient, ginger. Taking cues from the magical brew produced by Hive Brewery, Ginger AF responds to the key ingredients: ginger, lime, honey, sage, and monetuka hops.